Choice of Clothes and Backgrounds
These are just some of the examples of the clothes that you can choose for a photo montage, if the existing outfit isn't adequate. You can also send us the image of a desired clothes and we will take care of the rest.
Corrections and variations of colors and sizes are possible.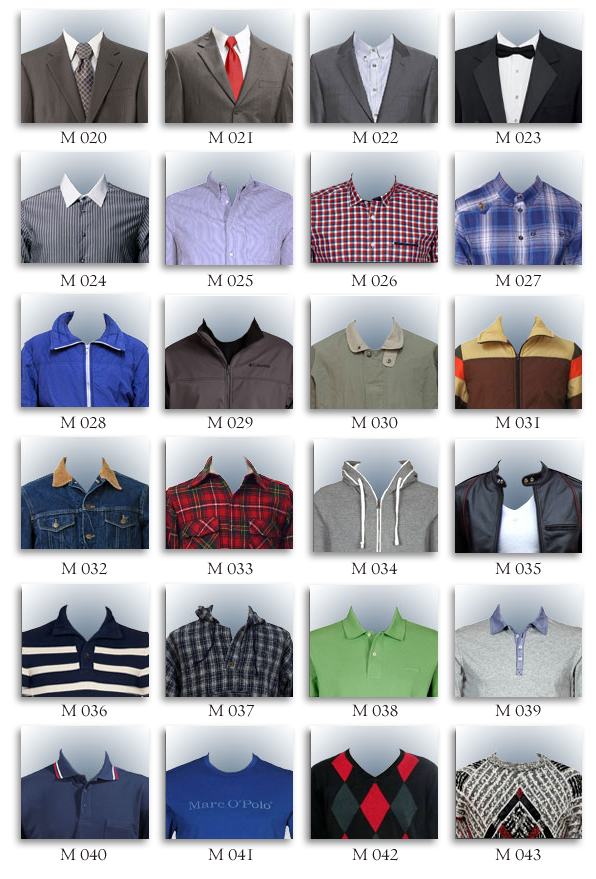 Please pay attention to the body posture and configuration when you choose the desired clothes.
Any kind of changes, even smallest one, can distort natural appearance of the person. We can make a quality photomontage, but still there is the limit that technology nor knowledge can not cross.
Therefore, original outfit is the safest choice, but if you for any reason choose a different one, we will try our best to meet your expectations.