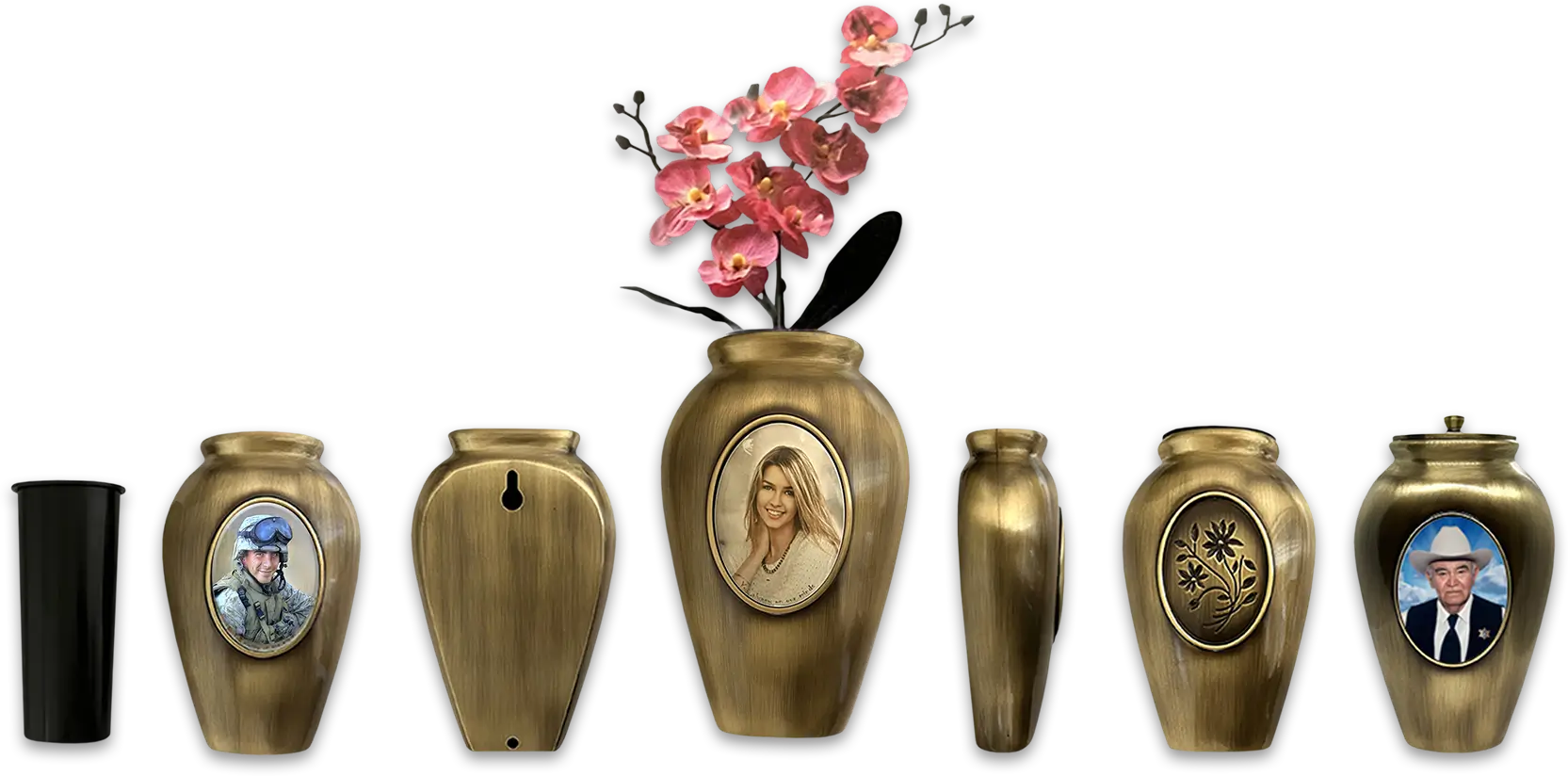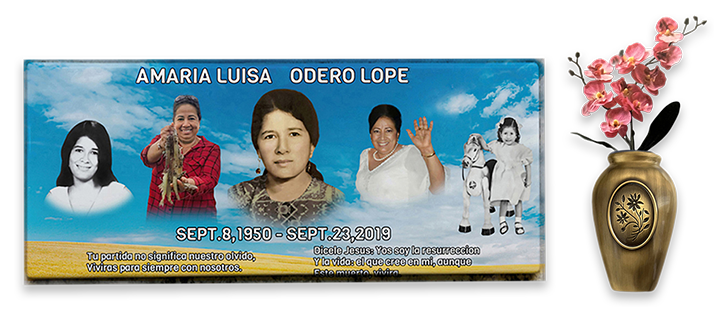 About this hanging bronze vase:
Can be used with or without a picture.
Size of oval built-in frame: 5x7 cm.
Can be bolted, glued, or temporarily installed.
Plastic bucket included for fresh flowers.
Optional lid if used as an urn.
Size is 6.5" tall by 4.25" wide with 1.75 depth.

Weight: 1.5 lbs.
New Monument Drop-in
Flower vases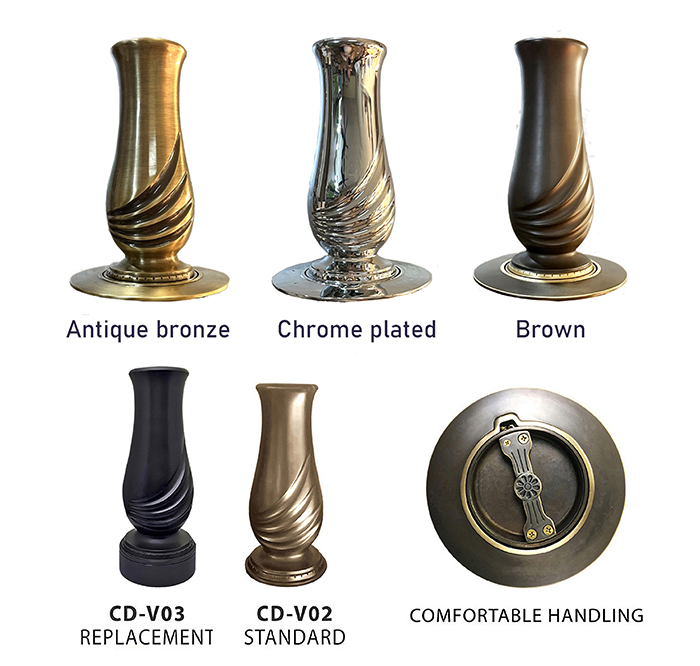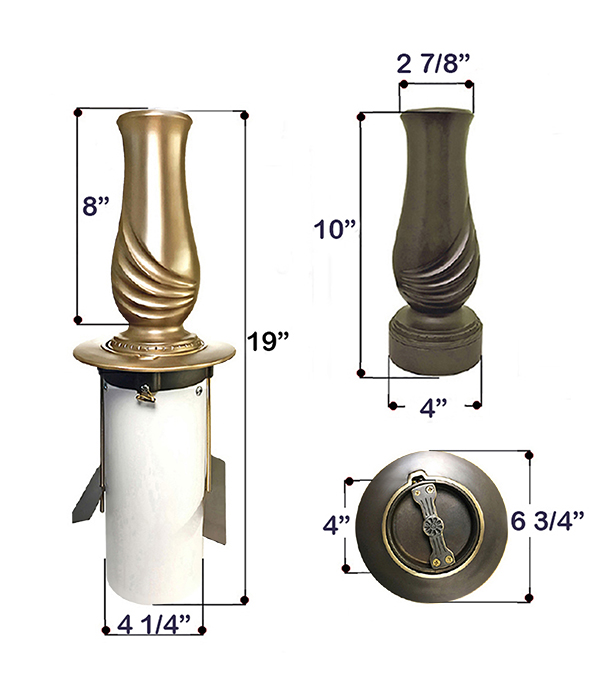 Easy mounting core hole 5" or 6"
Materials: brass, bronze and stainless steel.
Complete set weight 7.3 lb
1/8" think PVC bucket
Comfortable handling
Installation kit included
CD-V01 complete set
Brown, bronze and chrome plated​