Ceramic Digical produces high quality porcelain memorial pictures for headstones and knowledge and experience gathered over the years have been invested in the process of memorial plaques production.
We begin with the family's photograph, scan it at a high resolution, digitally clean the photo as needed, and correct any color imbalances. With the latest digital technology and our Italian patented ceramic toners, high-resolution digital images are permanently fired up to 1700° F directly onto a glazed Italian plaque. The finished product is incredibly durable memorial photo and will maintain the same beauty and colorfast characteristics as any glazed ceramic surface.
Our ceramic pictures features:
Perfect Italian porcelain of high gloss finish
The highest quality colors that will not fade over time
Professional photo retouching
Resistant to Sunlight (UV rays), Acid Rain, thermal expansion / contraction, and all weather and temperature cycles.
Surface and plaque are frost resistant
Very reasonable prices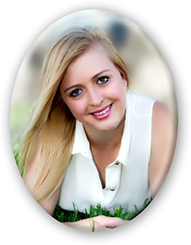 The technology we use and the experience in the processing of the porcelain allow us to make a quality memorial plaques and all motifs on porcelain that are durable for many years. We use high quality colors and if the porcelain plaque is properly processed, we get extraordinary porcelain plaques with a high gloss level and their durability is eternal. The images that fade away are not properly produced​​, and the quality of porcelain itself determines durability.
For production of every single memorial plaque we use exclusively high quality Italian porcelain, which, along with our latest technology, provides the highest quality memorial plaques and all of this has imposed itself as a standard in Ceramic Digical.
We are confident in what we do and give lifetime warranty on the memorial plaques that are made in our company. Feel free to contact us for any additional info.